Stationary UVB Lamp for Vitiligo Psoriasis
- Free Shipping Worldwide
$389.00
Narrow Band 311 nm UVB Lamp for Psoriasis Vitiligo two bulbs 9 watt. Worldwide Delivery
Please choose your voltage to add product to the shopping cart
Product Description
Home and clinic UVB vitiligo psoriasis phototherapy lamp
Double Station UVB Lamp Narrow Band 311 nm for Vitiligo Psoriasis with LCD screen with function of intelligent control
With stable and long usage life Philips special UV lamps as the light source
Unique structure design, suitable for both clinical and family use
With small volume, light weight, and convenient to carry, patients can carry with themselves
Exclusive UV lamp with high intensity and long usage life
With function of intelligent control, multiple configuration is optional
With voice prompt function
Measurement: 400mm × 190mm × 180mm (L × W × H)
This is a really cool device, it helps!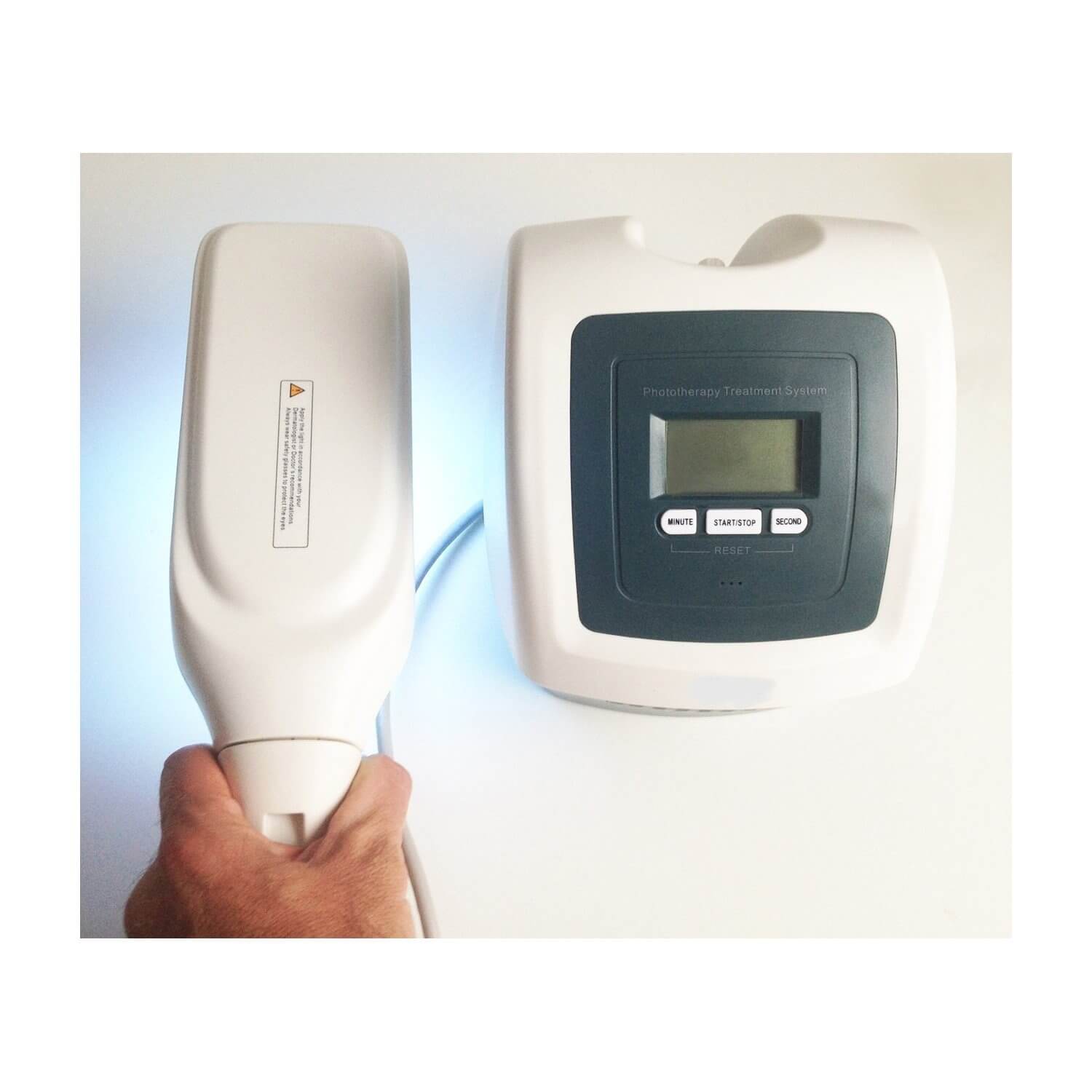 IMPORTANT:
Only the affected skin areas must be exposed to UVB lamp light
One must not undergo more than 2 weeks of treatment without breaks
Specifications:
Philips UVB Narrow Band Lamp 311 nm with two bulb (model: PL-9 9W/01/P2).
Integrated Power Adjustment
220-240V or 110-120V power cord adapter (see option).
Built in fuses: 2 micro fuses.
Content:
1 x Box
1 x UVB Station Lamp
2 x UVB bulb Philips, model: PL-9 9W/01/P2)
1 x UVB Protective glasses
1 x Power Adapter 220-240V or 110-120V V
1 x Manual
Order processing 1-3 days. We ship, courier Fedex, TNT or USPS International Express mail(EMS). Standard delivery times worldwide 8-14 days. Track number will be added to paypal within 7 days.
Warranty: 1 Year product return factory warranty.
Additional Information
| | |
| --- | --- |
| Voltage | 110 V – US / Canada, 220 V – Europe, 220 V – UK |